KOFAEL is a Christian non-profit program for women in Haiti. Our program offers microloans to women facing many challenges due to economic and natural disasters that have wiped out their small businesses in the past. KOFAEL is a registered organization through the Haitian government and has 501c3 status through our partnership with Heart of God International Ministries in the United States.
KOFAEL offers three microloans that are received and paid back progressively over a 2 year period. Each woman pays back the loans for each consecutive loan level. Once she pays back the starter loan she is eligible for the intermediate loan and then finally the full small business loan. Receiving a loan affords the advantage of buying in bulk at a cheaper rate the items sold individually at a higher rate; thus making a larger profit. Each member has freedom to purchase and sell the items with which she has experience and is profitable selling in the area she lives. Spaghetti, sodas, and school supplies are examples of items purchased in bulk and sold by the women. We do not micromanage what the women sell. However, we do regular checks to make sure the women are selling and managing their businesses well. Program participants are able to keep all profits and only pay back what was originally loaned to them at 0% interest. A small business loan is approximately $250 U.S. This is the total amount KOFAEL has to front for each member during the course of the three loans. We accept donations in order to provide the initial money needed to grant the loans and keep the program running. Money paid back by the women is rolled over into issuing more loans to waiting women. A savings account is kept for the women who pay a small additional amount back each month. She receives her entire savings upon graduation from the program. The savings in addition to the profits earned from the 3rd loan totals more than she received from the first loan when she entered the program empty handed. This incentive gives the women extra encouragement and helps them see how far they have truly progressed.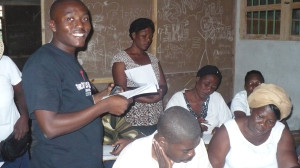 KOFAEL is a ministry of support. We shop from each other and help each other out. If we purchase drinks for a special meeting or holiday party we do so from one of the KOFAEL members who sells soda as her business. Once a year school supplies for the children of KOFAEL members are purchased from special donations set aside for this purpose. The school supplies are then purchased from the KOFAEL women who sell school supplies. This is a big sale for these women! If members desire to find a gift for a special occasion they often purchase handmade earrings, clothes, or perfume from one of the women who sells those things. These are extra perks for being faithful participants and partners in the program. It is a beautiful thing to have such a special support group! There are also occasional opportunities for special skill trainings taught by visitors from the U.S. and Canada or from other members within the program. New crafts learned are not only enjoyed by the women but can benefit them as an additional means of support when they excel, reproduce and sell their handiwork.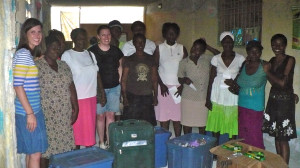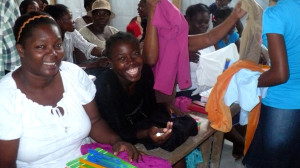 Continuing education and participation is an important part of the KOFAEL program. Attendance at KOFAEL meetings scheduled on the last Saturday of each month is mandatory for all members. Continuing education on topics such as parenting, saving money, leadership, dependency, building community, and serving others are taught from a Christian, biblical perspective and discussed during meetings. We spend time sharing prayer request, reports of praise, and worship through song each time we come together. We believe that neither a program nor the power of personal agency will ever be entirely sufficient. We embrace complete dependency on the only One capable of meeting all our needs and cry out to Him. Our true hope is not based upon our means and efforts toward success, but on the One, Jesus Christ whose promises and provisions never fail. Each time we meet we give Him all the honor and praise for the work He is doing and accomplishing through the ministry of KOFAEL.