Warning
: array_keys() expects parameter 1 to be array, null given in
/home1/hgim/public_html/kofael.org/wp-content/plugins/LayerSlider/includes/slider_markup_setup.php
on line
132
Warning
: Invalid argument supplied for foreach() in
/home1/hgim/public_html/kofael.org/wp-content/plugins/LayerSlider/includes/slider_markup_setup.php
on line
133
Warning
: array_keys() expects parameter 1 to be array, null given in
/home1/hgim/public_html/kofael.org/wp-content/plugins/LayerSlider/includes/slider_markup_setup.php
on line
132
Warning
: Invalid argument supplied for foreach() in
/home1/hgim/public_html/kofael.org/wp-content/plugins/LayerSlider/includes/slider_markup_setup.php
on line
133
Warning
: array_keys() expects parameter 1 to be array, null given in
/home1/hgim/public_html/kofael.org/wp-content/plugins/LayerSlider/includes/slider_markup_setup.php
on line
132
Warning
: Invalid argument supplied for foreach() in
/home1/hgim/public_html/kofael.org/wp-content/plugins/LayerSlider/includes/slider_markup_setup.php
on line
133
Warning
: array_keys() expects parameter 1 to be array, null given in
/home1/hgim/public_html/kofael.org/wp-content/plugins/LayerSlider/includes/slider_markup_setup.php
on line
132
Warning
: Invalid argument supplied for foreach() in
/home1/hgim/public_html/kofael.org/wp-content/plugins/LayerSlider/includes/slider_markup_setup.php
on line
133
Warning
: array_keys() expects parameter 1 to be array, null given in
/home1/hgim/public_html/kofael.org/wp-content/plugins/LayerSlider/includes/slider_markup_setup.php
on line
132
Warning
: Invalid argument supplied for foreach() in
/home1/hgim/public_html/kofael.org/wp-content/plugins/LayerSlider/includes/slider_markup_setup.php
on line
133
Warning
: array_keys() expects parameter 1 to be array, null given in
/home1/hgim/public_html/kofael.org/wp-content/plugins/LayerSlider/includes/slider_markup_setup.php
on line
132
Warning
: Invalid argument supplied for foreach() in
/home1/hgim/public_html/kofael.org/wp-content/plugins/LayerSlider/includes/slider_markup_setup.php
on line
133
Warning
: array_keys() expects parameter 1 to be array, null given in
/home1/hgim/public_html/kofael.org/wp-content/plugins/LayerSlider/includes/slider_markup_setup.php
on line
132
Warning
: Invalid argument supplied for foreach() in
/home1/hgim/public_html/kofael.org/wp-content/plugins/LayerSlider/includes/slider_markup_setup.php
on line
133
Warning
: array_keys() expects parameter 1 to be array, null given in
/home1/hgim/public_html/kofael.org/wp-content/plugins/LayerSlider/includes/slider_markup_setup.php
on line
132
Warning
: Invalid argument supplied for foreach() in
/home1/hgim/public_html/kofael.org/wp-content/plugins/LayerSlider/includes/slider_markup_setup.php
on line
133

KOFAEL was birthed in an effort to help women affected by the January 12th, 2010 earthquake in Haiti. Julienne Pierre, a young Haitian university student, began praying about a way to improve the lives of the women she knew would be most vulnerable after the earthquake destroyed their livelihood. She knew many of the women from her church, and from contacts at another church nearby. Her desire was to see these Haitian women come together as the body of Christ to help meet one anothers needs. Julienne began seeking out and visiting with women that were found to have the greatest need. She spent several months collecting data to gain knowledge of what these women were doing to support themselves and their families before the earthquake and the best way to help them now.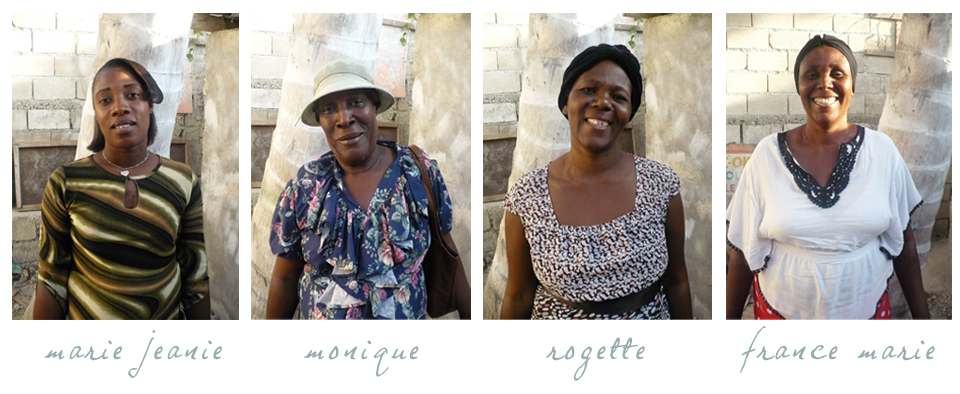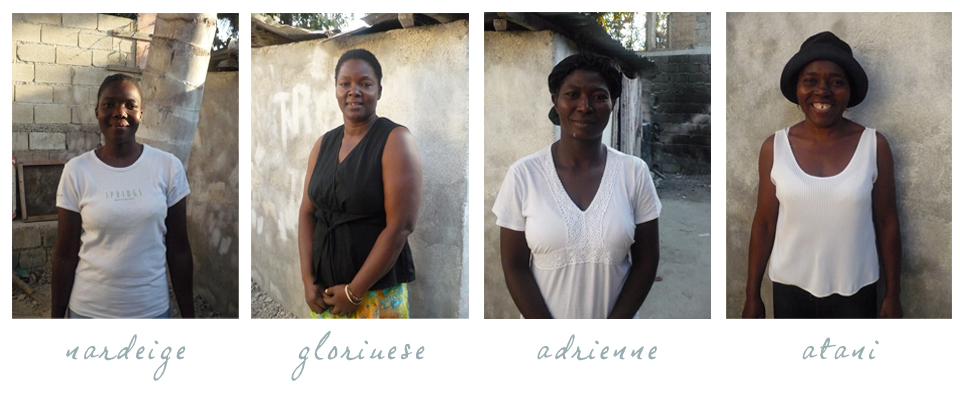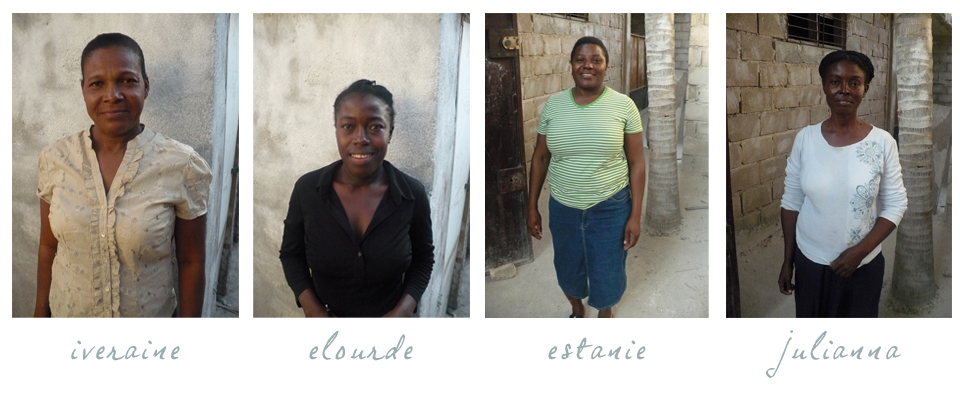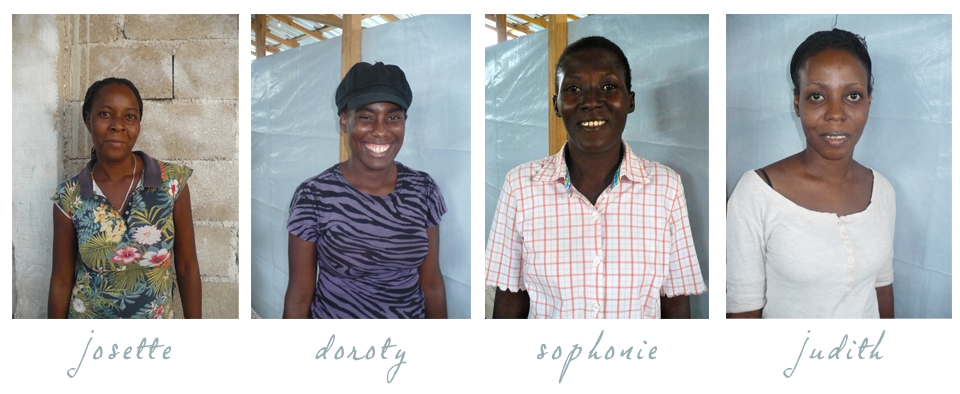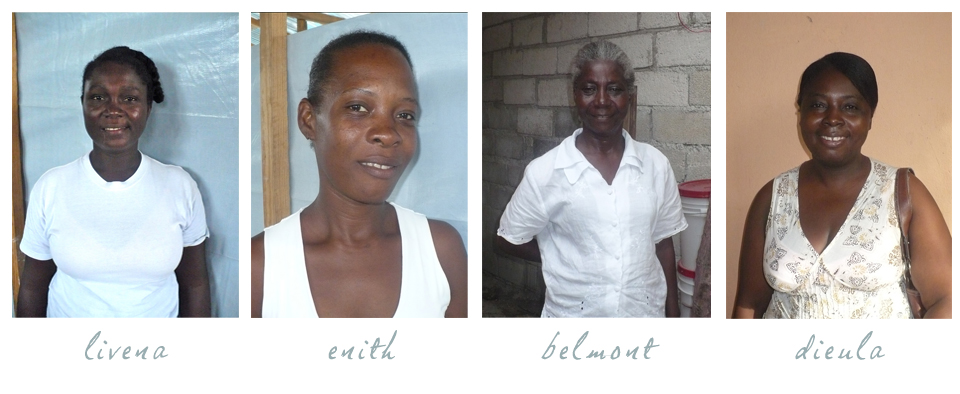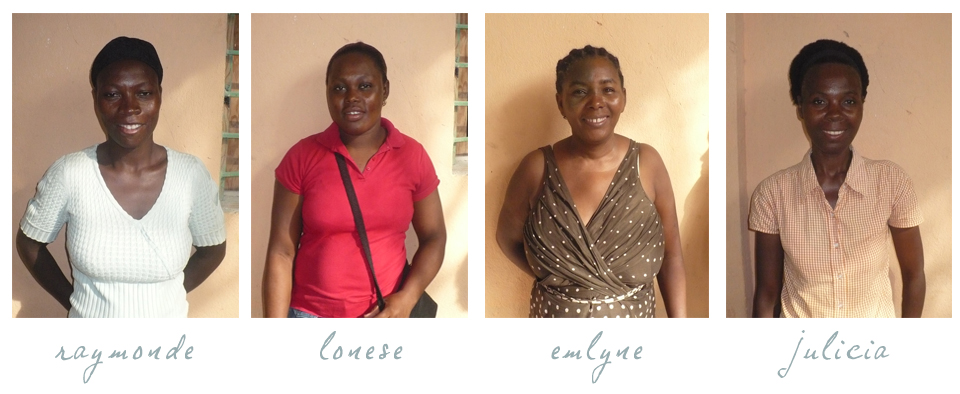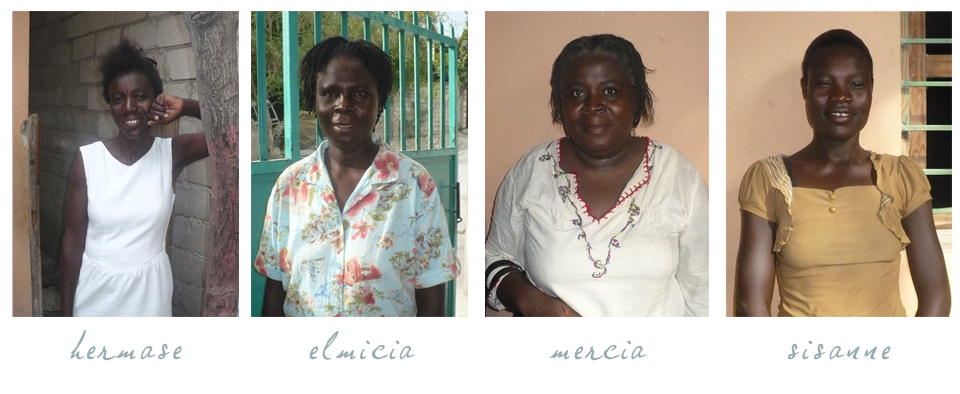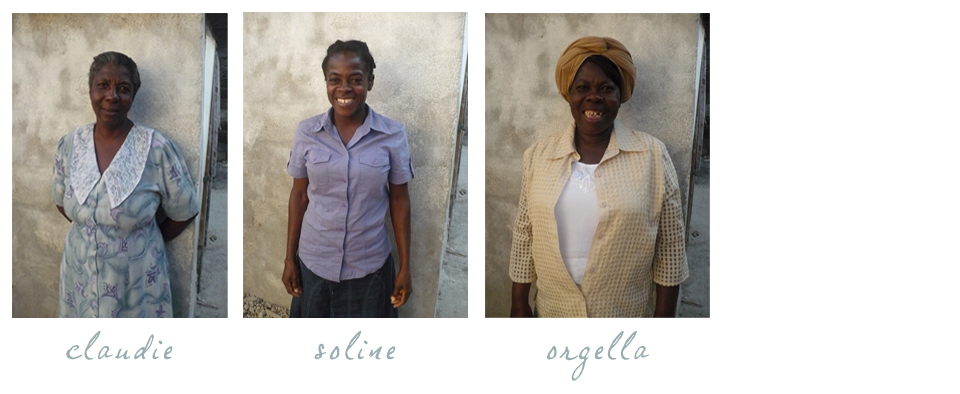 The women in the KOFAEL program meet the Biblical standard for "poor and oppressed". They are women who have meager to no adequate shelter, food or money to purchase these basic necessities. The majority are the sole providers for their families due to being widowed, having a spouse who is unable to work due to illness or injury, and other hardships that resulted in single motherhood. They first come to KOFAEL seeking relief from the oppression of extreme poverty.
KOFAEL makes an effort to serve each precious woman that comes to us for help and counsel even if she does not qualify to enter the program. We always try to find options for women who cannot apply by connecting them with other ministries that can serve them. Women who have previous experience in small business enterprise are able to apply to enter the microloan program upon a consultation and application. Often a woman initially comes to us looking for help to find an orphanage that will take care of her children. A great majority of children residing in Haitian orphanages are not orphans. They often have families that love them, desire to provide for and parent them. Yet thousands have tragically become "poverty orphans".
KOFAEL is helping change these statistics by giving hope to Haitian families.
KOFAEL exists to carry out the mandates to "defend the cause of the poor and the fatherless, maintain the rights of the needy, encourage the oppressed, seek justice, speak up, and judge righteously" (Psalm 82:3, Proverbs 31:9, Isaiah 1:17). We believe these verses implore us to create more options, not more orphans. We ask these mothers what would help their families to be able to stay together? Each time the answer has been "a job and a way to pay for schooling for my child". The encouraging and empowering options these women receive through KOFAEL give them hope. This hope extends toward many children who are now able to grow up in families.

Thanks to the Kofael's small loan I was able to start a little business and get a good profit that helped me feed my relatives two children. I am praying that KOFAEL can help me with the full business loan so that I can keep helping them.

– Soline
I lost my business during the earthquake and have no husband to help support me, but I have one child. My life progressed with a beginner loan from KOFAEL. Now I am praying to progress to a bigger loan to do better and help my daughter go to school.

– Josette